Boarding your dog with us
Are you going on vacation or need a place in Cincinnati for your dog to stay for a few days? Then you have found the right place. We offer traditional dog boarding at reasonable prices. We also offer the opportunity for you to have your dog groomed during their stay with us. Misbehaving dog? We can work with your dog using our expert dog training techniques either through a full board and train program or just help your dog brush up on basic obedience commands.
There is no charge for love and attention because that is free. There are no extra charges for games of fetch or walks in the park, once again that is also free. When you are looking for the best value and best care look no further. When you are looking for knowledgeable staff, informative people who understand dog behavior and a dog safe environment, then you have found the right place!
Our dog boarding service includes a minimum of three potty breaks/walks per day. Dogs may have playtime with other dogs free of charge only after permission from pet parents and completion of our temperament test with a passing score. Let us know upon drop off if you are interested in your dog having doggie playtime during their stay with us. This will be at no additional charge.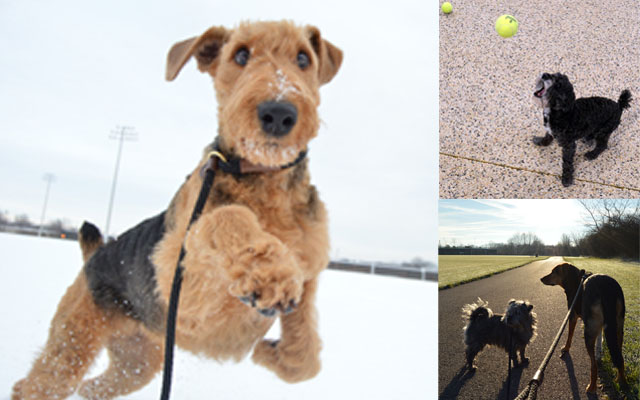 There are no extra charges for:
Administering medication
Walks in the park
Multiple feedings (Please bring your dog's food)
Supervised Playtimes
Games of fetch
Belly rubs
Bedding to sleep on at night
Love and attention
Socialization
Dog safe environment that promotes good K9 manners
Caring and knowledgeable staff, all Certified by the American Red Cross in Pet CPR and First Aid
Overnight Care/Boarding: $30.00 (per 12 - 24 hours)